Improvements of the new Mitsubishi outdoor units
The new improved Mitsubishi outdoor units are available: exceptionally quiet operation, compact desigh, high reliability.
1. EXCEPTIONALLY QUIET OPERATION
The new fan and frame of the compressor enable quieter operation by 10 dB(A).
Lower sound power level compared to previous versions is the key advantage of the new model. Quieter operation does not come at the expense of losing heating power because the outdoor units Mitsubishi Electric are more powerful than other competitive products.
By far the quietest outdoor unit of its kind.
The result is barely audible. In conjunction with an intelligent speed control unit, the high grade, sound-optimized fans significantly contribute to reducing airborne noise in full and partial load operation. Low frequencies that are generally perceived as nuisance in conventional heat pumps are prevented.
35 dB (A) at a distance of only 4 metres.
In night mode, the sound power levels of fan and compressor are further reduced. This feature is important in places where statutory requirements must be met on acoustic emissions (TA Lärm: 35 dB(A)), particularly in areas that are densely developed, such as in terraced houses.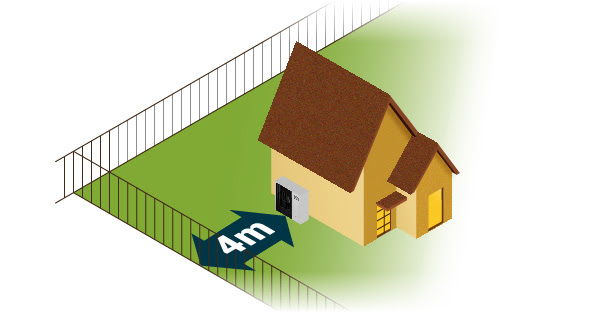 2. COMPACT DESIGN
Less space required for the unit itself and in front of the unit.
The space-saving feature is definitely one of the advantages of the Mitsubishi Zubadan outdoor units. The units take up significantly less space compared to competitive products. Furthermore, much less space is needed in front of the device itself. Outdoor units Mitsubishi Electric only require 350 mm of space at the front.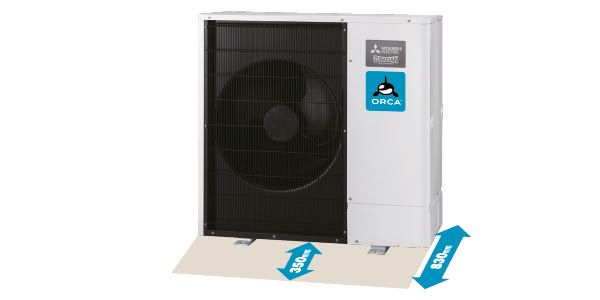 3. HIGH RELIABILITY
Optimized defrosting and ice accumulation prevention:
improved drainage,
optimized defrosting control,
optimized heat exchanger that prevents the formation of ice on the outdoor unit.
Please find more details in our catalogue HEAT PUMPS FOR HEATING.
Contact us and we will be happy to help you choose.

Simple Installation and Control
Heat pumps for sanitary water are simple to install into your area and they're even simpler to control.

Over EU Standards
Orca products exceed the most rigorous EU quality standards.

A reliable service network
Ensures a quick and professional service.